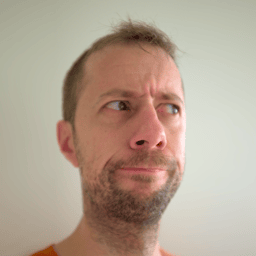 Intro
Being demanding with myself and driven by a desire to push forward, I not only deliver challenging tasks on time but I'm also proactive in always trying to step up my game in anything I do and in bringing new ideas to the table.
Labelling me solely as a tech-savvy person would be missing part of the picture. I do have sensitivity for beautiful visuals, an eye for composition, and perfectionism makes me a freak of details.
I strive in work environments where good team spirit, collaboration, communication, support, trust, and open mindedness are paramount.
Skills
Character Rigging

I specialise in building puppet rigs for animators and do so entirely through programming. Combined with modularity, this helps me to efficiently deliver and maintain a multitude of rigs.

Tools:

FX

Fascinated by all natural phenomena and excited by the prospect of using both my technical and artistic sides, I have started exploring the realm of CG generated effects.

Tools:

Software Dev

A growing interest for over 10 years. I've written all sort of libraries, workflows, and tools in all sort of languages. Some of my code is publicly available in the open-source domain.

Tools:

C
C++
Python
JavaScript
PHP
SQL
Bash
Git

Photography

Casually shooting photographs, preferably with my Hasselblad 500 C/M and XPan film cameras. I'm also comfortable with digital cameras and post-processing.

Tools:
Experience
FX Pipeline Developer

at

Weta Digital

Wellington, New Zealand

Designing tools, workflows, and pipelines with a focus on simplicity, maintainability, and usability.

Senior Globe Trotter

at

¯\_(ツ)_/¯

Around the World

I have been travelling through Europe, Latin America, and Asia. It's been a great opportunity for me to learn about new cultures and further develop my skills during my spare time.

Creature TD

at

Weta Digital

Wellington, New Zealand

After working closely with the animation team to outline the specs for a new bird rig, I implemented a modular rig builder to help me delivering all the bird assets (falcon, eagles, sparrows) and others such as the hedgehogs.

Lead Character TD

at

Animal Logic

Sydney, Australia

I created a facial rig driven by deformers for two realistic, human-like, talking animals, built a biped rig for the needs of a crowd of orcs, and did some other rigging and tools development work.

Character TD

at

Action Synthèse

Marseille, France

With the pipeline and assets mostly in place from our work on the previous season, I helped to update a few rigs and developed some extra tools.

Character TD

at

Ellipsanime

Paris, France

The project containing all sort of quadruped animals, I was in charge of building a generic quadruped rig to be deployed by the rigging team.

Character TD

at

Action Synthèse

Marseille, France

While I mostly focused on delivering props for the TV serie, I also created the body and facial rigs for main character and developed tools.